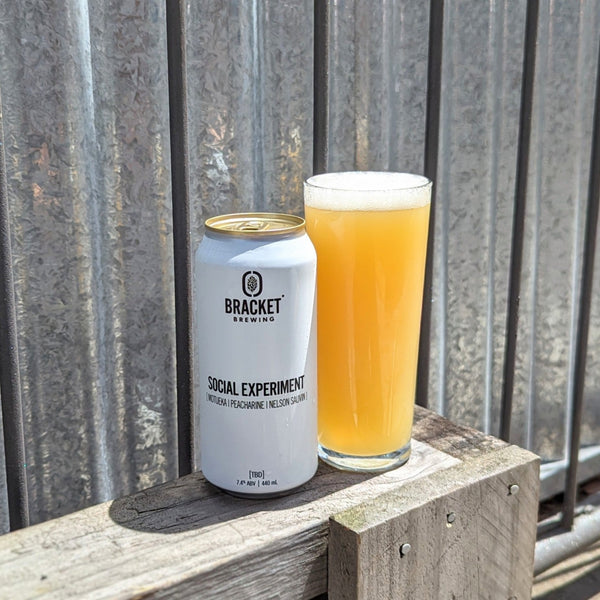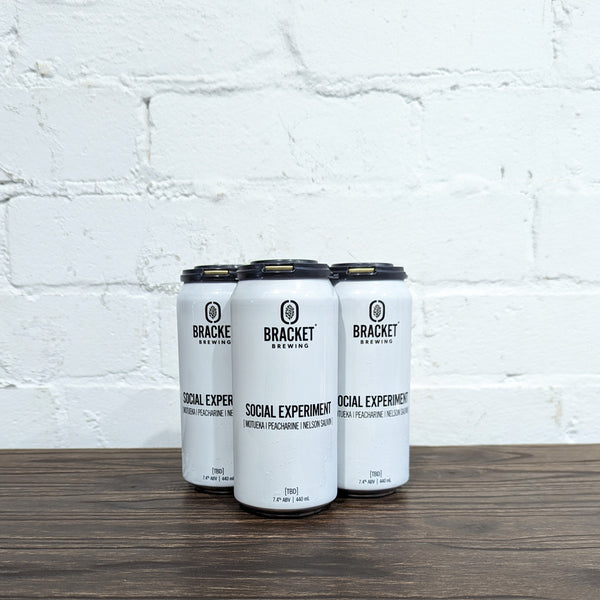 Hops: Motueka | Peacharine | Nelson Sauvin 
Style: TBD
We regularly start making a beer with no clear idea of where it will end up. This often means taking cues from the beers during ferment and making decisions on the fly to mould it into the final product.⁠
⁠
Social Experiment is no exception and no, TBD is not a new beer style, it just shows that sometimes we get too engrossed in making the beer what it wants to be that when its done we don't even know what to call it 😅⁠
⁠
Dry hopped with mid harvest Motueka (Lot J08), Peacharine and Nelson Sauvin, this beer sings citrus and stonenfruit with a little dankness from the Nelson. I guess we could have called it a NEIPA or DDH IPA or even just a Hazy, but at the time the labels needed to be ready we weren't sure where it was going to end up.